Client Spotlight: Thrifty Dolphin
Are You Marketing Effectively?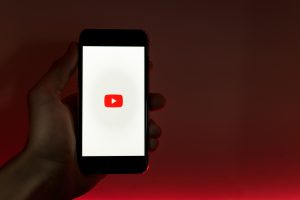 While the country deals with the frigid temperatures of the polar vortex, we're back to share some cool news that won't require wearing multiple layers of clothing. Let's begin.
Text ads are a major component of marketing through Google. The search giant is now expanding on its text ads by introducing them to one of its largest products: YouTube. That's right, the next time someone searches for terms related to your campaign, they may show up on the streaming video juggernaut. At least for now, however, these results are limited to mobile. (https://searchengineland.com/now-your-google-text-ads-can-show-on-youtube-search-results-too-311328)
Did you check out all of the Super Bowl ads? As one of the most viewed sporting events of the year with millions of people tuning in, the ads are a major component of the Super Bowl along with the halftime show. Like any ad, there is also the possibility of delivering an ad that gets attention for all of the wrong reasons. (https://apnews.com/de2374af3595428f813f704d6899a8c1)
Should you implement Google ads into your marketing strategy? We'll take care of Google marketing but in case you're still on the fence as to whether it's the right decision, the following link will shed some light. (https://www.business2community.com/online-marketing/google-ads-should-i-incorporate-them-in-my-marketing-strategy-02160603)
Stay warm, stay safe, and make it a great week! We're always here to answer your Miami Internet marketing questions and deliver results.