Should You Go with Google? Yes, You Should
Standing out in a Sea of Competition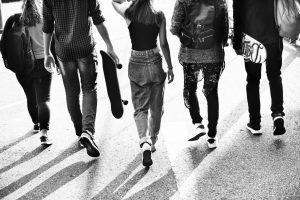 We're jumping straight into the interesting news this week. Here we go!
Bing doesn't get as much attention as its major competitor Google, yet it does have its users. This means it's just as important to make sure your content is showing up on Microsoft's search engine. The new URL Submission tool makes it easier for your fresh content to show up sooner, so it may be best to start using it. (https://searchengineland.com/bing-to-publishers-start-using-new-bing-url-submission-process-for-indexing-now-311844)
Are copyright laws hindering progress? Google recently showed that fewer people were clicking on news search results if those links did not include context such as a description or accompanying images. While there's not much to do about copyright laws, it does reinforce the need to include engaging images with your content. (https://searchengineland.com/no-surprise-clicks-plummet-when-images-article-info-stripped-from-news-results-in-serp-311775)
Have you taken a moment to think about your content marketing strategy? As a major component of a larger marketing campaign, this article is worth a read if your content isn't matching with your marketing goals. (https://www.business2community.com/brandviews/shelley-media-arts/the-definition-of-content-marketing-has-evolved-has-your-strategy-02168642)
Facebook may be the undisputed juggernaut of social media, but that doesn't mean it has its eyes properly on the pulse of what teenagers are into these days. If teenagers are your primary or one of your intended audiences, you may glean some useful info from this article:https://www.recode.net/2019/2/7/18215832/facebook-shutting-down-lol-restructure-messenger-kids.
Questions about your Miami Internet marketing strategy? Confused on how to target your ads? Contact us and we'll be happy to assist.