Are You Marketing Effectively?
Client Spotlight: Monroe Funding Corp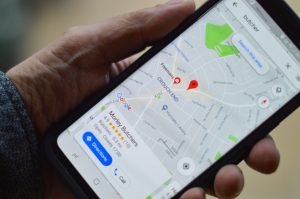 We're jumping right into some of the notable headlines after taking a week off. Without further ado, let's begin!
When searching for something on Google, you may have noticed in some instances a small snippet of text related to whatever you searched for showing up at the top of the results page. Not only does the snippet provide significant exposure, but a recent study also suggests it's a status that's much more exclusive than you may realize. (https://searchengineland.com/coveted-featured-snippet-space-is-more-exclusive-than-you-think-study-shows-312728)
Everyone is moving to mobile, but many businesses still depend on desktop computers to conduct their business. Google is making it easier to keep track of your reputation by allowing businesses to respond to their customer reviews directly through the Google Maps desktop version. (https://searchengineland.com/business-owners-can-now-reply-to-reviews-on-google-maps-desktop-312065)
When competition is fierce, writing a guest post on a related website is an effective way to increase your exposure while also providing your own insight to another audience of potentially millions of prospective customers. Are you looking in the right places? (https://www.forbes.com/sites/lilachbullock/2019/02/22/how-to-find-guest-blogging-websites-4-easy-tips/#550275fd31bd)
Need some guidance with your own Miami Internet marketing efforts? We'd be happy to discuss it with you and develop a customized marketing plan.