Client Spotlight: Nancy Valenzuela
Google Closes the Book on Its Social Network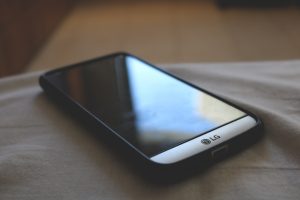 Hello, everyone! Last week we focused on one of our newest clients. This week, it's back to exploring some of the latest happenings in tech, marketing, technology, and beyond. Let's begin!
Are you tired of using recruiting firms to find the right talent for your business? A startup called Findera is looking to shake things up by becoming something like the Google for business professionals. By search for criteria such as department, the time spent in a position, and revenue along with certain keywords, users can find specific candidates. So, for example, it is possible to search for a "Vice president of marketing" by narrowing the search solely to companies that have at least a certain amount of money in revenue. (https://searchengineland.com/findera-search-engine-helps-recruiters-find-talent-sales-find-leads-306083)
A lot of the attention has been placed on how to market effectively to millennials, but a Forbes article suggests it may be time to start concentrating on their successors: Generation Z. These are the people who have grown up with technology since the beginning. The article presents some interesting ideas on expanding reach to services beyond the tried and true Facebook, YouTube, and Instagram approach. (https://www.forbes.com/sites/jiawertz/2018/09/30/online-marketing-as-we-know-it-is-changing-with-the-rise-of-generation-z/#79ca550c65ab)
A well-conceived smartphone ad can be a deciding factor in differentiating one device from a glut of competitors, and one way to do that is to tout the camera capabilities. However, when a manufacturer says its phone has a whopping five cameras, are we approaching overkill? (https://www.youtube.com/watch?v=lTTOaXffYZc)
That's it for this week! As always, any questions you may have about Miami Internet marketing, we're happy to help you out!