Jobs, Generation Z, and Five Camera Phones
Client Spotlight: DJ Peoples Equipment Rental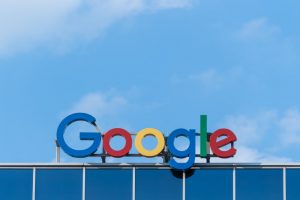 While we were spared the destructive Category 4 winds of Hurricane Michael here in South Florida, those in the Florida Panhandle weren't so lucky. Before we share some of the notable news, we encourage you to do what you can to help, such as donating to the American Red Cross: https://www.redcross.org/.
Remember Google+? Launched back in 2011, the social network arrived with much fanfare and earned positive reviews for its "Circles" feature that allowed users to organize their contacts into groups, allowing for better privacy and sharing. Google recently announced the consumer version will soon close, and it may have something to do with its user data being exposed. (https://www.wsj.com/articles/google-exposed-user-data-feared-repercussions-of-disclosing-to-public-1539017194?mod=e2twd)
Speaking of privacy, have you ever used DuckDuckGo? The search engine stands out from the big boys like Google and Bing by making it a point not to track its users or their search queries. As people decide to tighten the reins when it comes to controlling what information they share, DuckDuckGo's popularity has skyrocketed to over 27 million queries a day. (https://searchengineland.com/duckduckgo-reaches-30-million-queries-per-day-306649)
Do you regularly post articles or blogs to boost your content marketing efforts? Before hitting that Publish button, there are a couple of things you should do to maximize its marketing potential. (https://marketingland.com/content-manager-checklist-10-things-to-do-before-you-hit-publish-244009)
Have a great week! Any questions about Miami Internet marketing, we are here to answer them!