Google Closes the Book on Its Social Network
Google Sets Its Sights Firmly on Mobile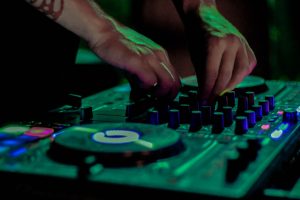 Have you ever been to one of those corporate events and found yourself distracted by the tunes being spun by the DJ? Maybe it's a fancy party for a major company or virtually any high-end event that involves music to liven up or create a mood. There is a possibility the music may be one of the talented names provided by the service DJ Peoples.
DJ Peoples is a premier agency that has worked extensively with retail and corporate brands to tap into their customer's lifestyles via the perennially trendy DJ culture. The agency staffs thousands of events each year and it has one of, if not the largest network of modern DJs. Each of these DJs has their own distinct personality and musical tastes to appeal to a broad range of demographics while being able to match a client's unique brand message. These DJs are trained to provide sales staff motivation while keeping the momentum and energy lively so customers continue to make sales and boost the bottom line.
The broad roster of talent available through DJ Peoples includes names from all around the country. With DJ Peoples, these individuals have worked with a broad range of brands like Nike, Neiman Marcus, MAC Cosmetics, Lacoste, and more.
In addition to DJs, customers can also rent a broad array of DJ equipment directly through DJ Peoples including audio and stage equipment, televisions, video walls, and more.
For more information on DJ equipment rental Miami, please call 305-328-9492 or 954-944-2496 in Miami and Fort Lauderdale, respectively.