Recent News from the Google Universe
Google Massive AdWords News and More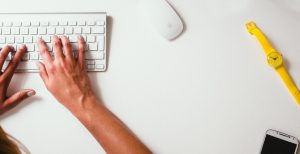 Internet marketing is always flowing and changing. Businesses grow, advertising tools change, and trends begin. We've got the highlights from the biggest changes right here.
Facebook is taking a step towards advertising abuse. Facebook announced a new policy that allows users to complain about bad businesses they've bought from. If enough people complain about a store, then Facebook can ban the company's ads from the website. People might avoid bad shopping experiences this way.
On June 21st, the Supreme Court ruled that e-commerce sales must have sales tax applied to them. This means that your online shopping might get a little more expensive. Before, e-commerce companies didn't have to collect sales taxes in a state if they didn't have a physical store in that state.
Instagram announced a big new platform for long-form video that they hope will rival YouTube. The app is called IGTV. Instagram hopes that the big Instagram influencers will go to it, because it will enable them to make hour-long videos of their content. Instagram also announced that they have over a billion active users on their normal Instagram app.
Interested in Miami Internet marketing for your business? Contact us and we'll be happy to help!