IHOB and Other Famous Marketing Stunts
Highlights from the World of Internet Marketing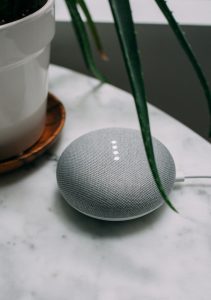 This week's updates are chock full of interesting happenings in the world of Google. Let's take a look at what the tech giant is up to as we say hello to the official arrival of the summer.
As more and more people take their online privacy seriously, Google is responding by providing its users improved access to the settings and controls so they can manage their privacy. The new layout makes it easier for users to manage options such as personalization, security, and they can also control whether or not they wish to have the ads they see personalized. These updates come at a time when users want their data protected but are still willing to give it up should there be a beneficial reason to. (https://searchengineland.com/google-rolls-out-updates-to-give-users-easier-access-to-privacy-controls-300763)
Do you own a Google Home or an Android device? You've probably made use of Google Assistant, the all-knowing disembodied voice that's always ready to assist with things like a search query, scheduling an appointment, or providing a sassy response. The assistant just got even smarter after Google upgraded it with a new "Continued Conversation" feature which allows users to ask follow-up questions without having to constantly repeat "Hey Google" for each request. The new feature allows for a more natural conversation. (https://searchengineland.com/google-turns-on-continued-conversation-in-the-google-assistant-300741)
Interested in Miami Internet marketing for your business? Contact us and we'll be happy to help!