Headlines from the Digital World | 9/4/15
Headlines from the Digital World | 9/18/15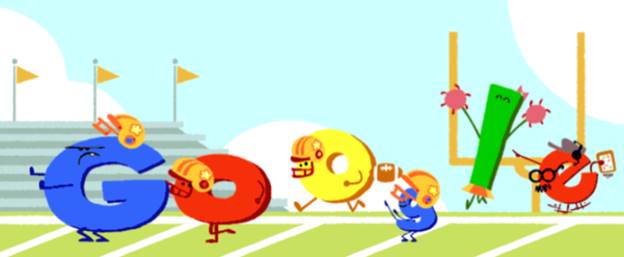 A lot has been going on and this article is designed to give our valued readers a brief update on the ever-changing world of digital marketing. We hope to provide these headline updates weekly so please stay tuned to our Blog, Facebook, Twitter and more. Below you'll find the latest news and new on our amazing Miami Internet Marketing company – Corey Consulting.
#1 NFL Scores A Google Logo To Kick Off Tonight's Opening Game. Google honors this year's NFL football season with their very own Google Logo. Check it out!
#2 Apple Reveals Iphone 6S. The new and improved Iphone 6S sports some new features including 3D Touch, a 12mp camera, 4K video and Live Photos.
#3 The Apple TV long awaited update! The Apple TV update called tvOS includes game play, Siri and a new intuitive way to view your apps.
Corey Consulting News 1: Our Team Levels Up to Meet the Demand! We would like to welcome Jorge Lopez to the Corey Consulting family. Jorge is a veteran content writer with 10 years of experience! I think it's safe to say there is no job he can't handle!
Corey Consulting News 2: Our very own Chris Corey invited as Guest Speaker. Recently Chris Corey was invited to Books and Books in Miami to speak at a Bloggers Convention. He spoke about the industry standard and how to get ahead!
Corey Consulting News 3: A viral video that breaks the language barrier. We deal with Digital Asset Strategies so we understand big words can be confusing and hard to pronounce. Watch as this meteorologist makes an unpronounceable city seem easy.