The Traffic Ticket Services of Hochman & Goldin
Voyage MIA Magazine Places the Spotlight on Christopher Corey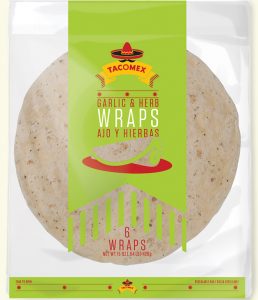 When you decide to have food such as a taco or a burrito at a restaurant, have you ever stopped for a moment and wondered why it seems like the tortillas they're using have a richer taste than the tacos and burritos you make at home? There is a possibility that restaurant may be using TacoMex™ tortillas which have earned a reputation for their quality, taste, and authenticity. These tortillas are used by countless top restaurants and they have since been introduced to home consumers.
TacoMex tortillas come in a variety of flavors including the following:
Garlic & Herb Wraps
Jalapeño & Cheese Wraps
Spinach Wraps
Sun-Dried Tomato Wraps
Whole Wheat Wraps
Customers can also purchase the tortillas which are available as flour, corn, and homestyle corn in several different sizes starting at six inches. These tortillas and wraps are made by the same people responsible for the exceptional tortillas made by Easy Foods Inc.
Visit the TacoMex website to learn more about the products. You'll also find a page featuring several different recipes you can use to make delicious tacos, enchiladas, and more at home or at your restaurant.