Upgrade Your Sleep at Brickell Mattress
Google May Soon Know About Your Health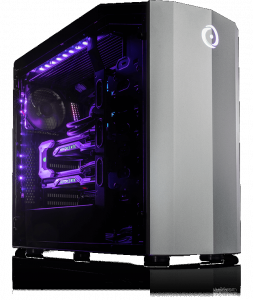 Are you the kind of shopper who likes to go to the local electronics store and see what PCs are available when you're looking to upgrade? You may be among the many people that prefer to build their PC from scratch with the exact components that fit your needs. If you're someone that likes to explore the benefits of a customized PCs, ORIGIN PC may be a familiar name.
ORIGIN PC is a manufacturer of gaming PCs and a highly regarded play in the market of custom computers. It was founded by individuals who were formerly a part of Alienware. Its powerful rigs have been reviewed by websites like
CNET and popular publications such as PC Gamer. Its products include gaming desktops and laptops as well as robust workstation PCs. These machines are made to take on resource heavy tasks like rendering high-end graphics, editing video in 4K, and playing modern gaming titles in 4K. ORIGIN PC also allows customers to heavily customize their PC with their favorite colors and their designs.
ORIGIN PC has a different monthly promotion that often includes free games with the purchase of a PC. If you're interested, make sure to visit https://www.originpc.com or call 1-877-674-4460 to start customizing your gaming or workstation PC today.