Client Spotlight: Green King Labs
Marketing Ideas for 2019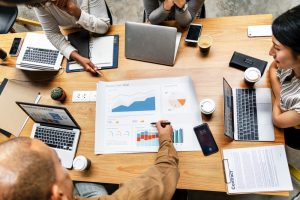 Happy Holidays, everyone! If you're still recovering from your Black Friday and Cyber Monday shopping, why not take a load off with some interesting marketing and technology updates? They won't cost you a dime to read.
A creative marketing campaign can do wonders for your brand and bottom line in the age of social media. However, a poorly planned marketing plain can also result in a major #fail. Check out these examples of some marketing campaigns that didn't work out quite as intended:http://customerthink.com/8-worst-internet-marketing-fails-that-became-company-nightmare/.
Those of you that use Google's Gboard on your smartphone are aware of its handy search feature that lets fire up a Google search without having to first open a browser window or the Google app. The popular competitor SwiftKey which is owned by Microsoft was recently updated and now features its own built-in Bing search integration. (https://searchengineland.com/bing-competes-with-googles-gboard-with-swiftkey-partnership-308835)
Users of Android phones or the popular Google Home speakers are used to saying, "OK Google" to activate its voice assistant. Users of iOS and its Google app that are more accustomed to say "Hey Siri" can now add both commands to their lexicon by saying "Hey Siri, OK Google" to fire up a Google search. (https://searchengineland.com/google-assistant-ios-app-adds-siri-shortcut-making-it-easier-for-iphone-users-to-say-okay-google-308482)
That's it for this last week of November. We hope you have a great first weekend of December. If you want to start 2019 with fresh and effective Miami Internet marketing for your business, please give us a call.