Marketing Misfires and More This Week
Google Goes All out on Mobile…And Other Notable News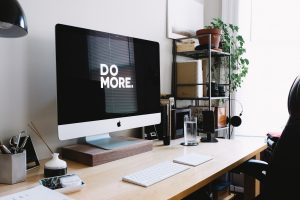 The holiday season has fully arrived and we're busy with lots of exciting plans for 2019. While you're busy wrapping gifts and preparing your holiday celebrations, here are some things to think about as we approach the end of the year.
Embracing the digital age is inevitable as businesses—especially small businesses—leverage the power of digital and social media to broaden their brand and build relationships with their customers. If you are among these businesses that have yet to adopt a digital presence, how do you determine if the time is right? Entrepreneur has a handy guide to help you figure out if 2019 is your digital year. (https://www.entrepreneur.com/article/324274)
Reputable link building is a major component in appealing to the eyes of Google and increasing your search ranking. It's also just as important to ensure that the way you're doing it doesn't run afoul of Google's policies. This helpful guide can give you some strong pointers to consider adopting next year. (https://searchengineland.com/7-tactics-to-drive-more-links-to-your-website-308763)
Nowadays, having a mobile-friendly website is integral to any business. With most people having fast connections, patience is thin when it comes to loading websites. In fact, most people will ditch your website if it takes longer than a few seconds to load on their mobile device. Are you hindering your marketing with a slow website? Maybe 2019 is the time to consider a redesign. (https://www.thinkwithgoogle.com/feature/mobile/)
Have a great holiday weekend! For questions about Miami Internet marketing, get in touch with us.