Google May Be Facing a Formidable Foe
Client Spotlight: Green King Labs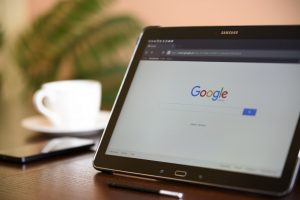 With the exception of the traditional Florida recounts, election season is mostly over and our phones are now free from those pesky political text messages. We can assure you that this week's news has nothing to do with politics.
For many, Google Alerts are a great way to stay in the know on the latest happenings regarding a certain topic. Businesses may also use it to keep abreast of when their name happens to come up. As scammers become increasingly clever in their methods, these alerts may affect SEO performance. (https://searchengineland.com/could-google-alerts-spam-hurt-your-seo-307809)
A recent study shows more than seventy percent of businesses have a minimum of one Google review, with just over sixty percent of them having at least four stars or more. As for the largest sector with reviews, hospitality has the honor. With ratings affecting local Google rankings, those reviews are extremely important. (https://searchengineland.com/google-local-reviews-study-shows-74-of-businesses-have-at-least-one-review-307724)
Have you ever wondered how Google rival Bing crawls and indexes its website? You can learn more about the fascinating process at the following link:https://searchengineland.com/bing-crawling-indexing-and-rendering-a-step-by-step-on-how-it-works-307592.
Finally, if you have no clue where to get started with your Miami Internet marketing, we can guide you and you can also use the handy "Digital Marketing Tools" provided by Google to complement your efforts. (https://is.gd/v6Dy9F)
Have a great weekend!