Google Goes All out on Mobile…And Other Notable News
Are You Taking Advantage of Google My Business?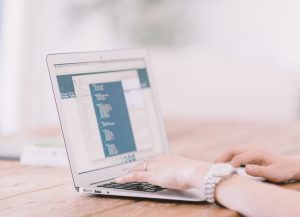 Happy 2019, everyone! We're looking forward to everything in store and continuing our mission to provide you with our proven Miami Internet marketing services and expertise! What's the latest happening as we welcome the beginning of the year? Let's take a look.
With smart speakers like Google Home and Alexa becoming common in many households and more people taking their privacy seriously, the search engine DuckDuckGo saw an uptick in users. In fact, more than a whopping nine billion searches were conducted through the privacy-focused search engine, which prides itself on keeping your searches anonymous without tracking you. (https://searchengineland.com/duckduckgo-broke-9-billion-searches-in-2018-and-its-growing-310002)
Google recently revealed that its Android TV platform is doing quite well, making it a viable marketing platform. Considering the YouTube app remains popular, have you taken the time to evaluate whether your YouTube campaigns are up to snuff? (https://searchengineland.com/how-are-your-youtube-campaigns-performing-on-tv-screens-309986)
Search ads are a major component of any successful marketing campaign. Everyone would like to know what spurs a person to click on the ones you see on Google and Bing or shopping websites like Amazon. Are you taking the right steps? (https://searchengineland.com/what-makes-people-click-on-search-ads-309959)
We have a lot of great things in store for 2019! Call us today to market your business or product this year.