Noteworthy News for the Week
The Huge Success of The Jills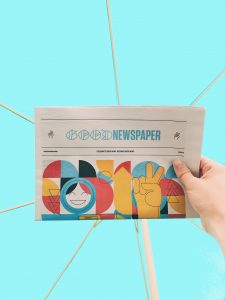 Less than a month remains before we get some relief from these summer temperatures and say hello to the fall. This week's cool headlines are a great way to segue into the last weekend before Labor Day weekend arrives. Here we go!
It seems like a tremendous amount of bad news tends to outweigh the bits and pieces of good news that tend to fall under the radar. Google is aware of this and has decided to use its Google Home speakers to deliver some refreshingly positive news. To activate the feature all you have to do is ask Google to tell you something good. It will even send the good news over to your phone so you can read more about it if you so desire. (https://searchengineland.com/google-assistant-will-now-find-you-good-news-304133)
Those of you that live in South Florida may have come across that attention-grabbing billboard that used to say "We buy ugly houses". While the billboard was nothing special, it did its job of piquing the person's curiosity. Just like in the real world, there are certain words that can be used online to grab attention. Some of these like the word "free" are a no-brainer but even a seemingly obscure word like "now" has its power. (https://www.webpronews.com/7-most-attention-grabbing-words-to-use-in-your-online-marketing/)
Have you ever wondered how some businesses have become successful online through advertising? We can tell you that social media plays a major role. If you haven't seized on the potential of online marketing, the following article may convince you: http://www.adotas.com/2018/08/businesses-use-online-advertising/.
Happy Friday, everyone! Remember that if you have questions about Miami Internet marketing, we're here to answer them. Have a fun and safe weekend.