MLS Arrives in the Magic City
A Toast to Heart Healthy Happy Hour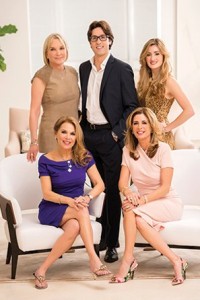 One of the biggest and most important decisions a person will make in their lifetime is becoming a homeowner. South Florida is home to a number of gorgeous high-end properties, especially those located in the barrier island of Miami Beach and the exclusive, upscale community of Fisher Island. With so many luxury properties to choose from, it is essential to work with a real estate team that knows the ins and outs of the neighborhood and has the proven buying and selling expertise.
Few, if any real estate team has been as successful as The Jills team. Comprised of Jill Eber, Jill Hertzberg, Felise Eber, Danny Hertzberg, and Hillary Hertzberg, the team has achieved over $3 billion in sales since 2005 and they are ranked the number one team in the entire state of Florida by The Wall Street Journal. They are also the number one team worldwide out of more than 80,000 Coldwell Banker agents and their membership in the Coldwell Banker/NRT Society of Excellence reinforces their astounding success.
The Jills specialize in Miami condominiums, apartments, and Fisher Island real estate as well as Miami Beach and South Beach luxury real estate. As luxury Miami Beach brokers they have acquired countless contacts and connections, including celebrities, sports stars, and public figures.