Client Spotlight: ORIGIN PC
Client Spotlight: Brickell Mattress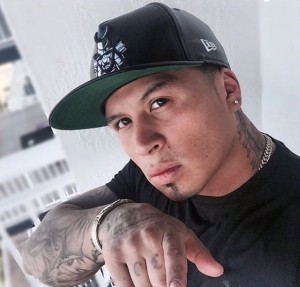 Regardless of your sentiments towards tattoos, there is little denying that a meaningful and artistic tattoo is an incredible sight to behold. As they continue to gain mainstream acceptance, these works of art are becoming commonplace. A lot of their artistic value has to do with the person guiding that needle to create the piece, better known as the tattoo artist. An experienced and talented tattoo artist can make a world of difference in the end result, and Miami tattoo artist Steve Santacruz has certainly proven himself to be a major talent to be reckoned with.
As far as Steve can remember, art has remained one of his outlets. He would spend hours drawing, perfecting his technique. In 2010 he decided to take his talents to the next level by tattooing professionally. He would go on to launch Empire Ink, a tattoo parlor with a primary headquarters in beautiful Miami Beach as well as additional locations in South Florida.
Steve has further fine-tuned his knowledge and skill by taking the time to understand the vision of his clients and always meeting the challenge regardless of the size and scope of a tattoo. Colombia, Virgin Islands, and Australia are a couple of the places he has spent time, finding new inspiration and growth for his work.
For more information on Steve Santacruz, please visit http://misterempire.com. If you're interested in Empire Ink or wish to make an appointment, visit http://empireinklifestyle.com.