Client Spotlight: Steve Santacruz
Client Spotlight: Cantor Spine Institute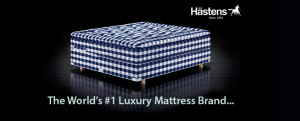 One of the most important things we do every day that most of us do not get enough of is sleep. Essential to maintaining a healthy lifestyle, a good night's sleep involves several vital factors and one of those factors is the mattress. A comfortable mattress that offers support and ventilation is key in waking up feeling well-rested or incredibly tired.
Brickell Mattress understands how important it is to invest in a good mattress. Based in the Magic City of Miami, the store sells an upscale selection of innerspring, water, memory foam, air, and latex mattresses, some of the finest currently on the market in fact. In addition to its high-end mattresses by respected names like Hästens, bedding accessories such as pillows and sheets are also sold. Brickell Mattress is South Florida's largest sleep center focused primarily on natural and organic mattresses.
Unlike many stores that hire employees given basic instructions on how to present mattresses, Brickell Mattress thoroughly understands the details and importance of premium bedding. The sleep expert representatives have at least five years of experience working in the mattress industry, they are bilingual, and they are trained to provide concisely effective help to clients seeking to improve their sleep. Additionally, the store is set up to appear as a welcoming environment where customers can envision the mattress in their home, lounging on the bed while using Wi-Fi in a relaxed setting.
For more information on Brickell Mattress, please visit http://www.brickellmattress.com or check out the store located at 1030 8th Street in Miami.