Client Spotlight: The Flavor Project
Client Spotlight: The Americas Group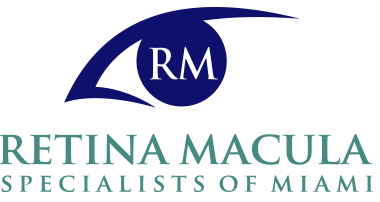 As one of the five senses, our vision is an incredibly important part of the body and it is absolutely essential to maintain it through healthy diet and exercise and simply taking proper care of it. Like every other organ in the body, the eyes are susceptible to a number of specific diseases such as macular degeneration, for example. This is where Retina Macula Specialists of Miami comes in.
Renowned around the country, Retina Macula Specialists of Miami has dedicated itself to medically and surgically managing vitreoretinal diseases and it remains a leader in the field. The team consists of a quintet of extensively trained, professional doctors certified by the American Board of Ophthalmology, The retinal practice continues to involve itself in clinical trials on a national and worldwide scale with the goal of developing innovative therapeutics to better treat macula, retina, and vitreous diseases.
As the largest private retina practice in the city of Miami, Retina Macula Specialists of Miami has several convenient locations in the Coral Gables and North Miami Beach. For more information visit https://www.retinamaculamiami.com or call 305-643-8871.