Check Out Miami FC
Client Spotlight: Ouray Mountain Adventures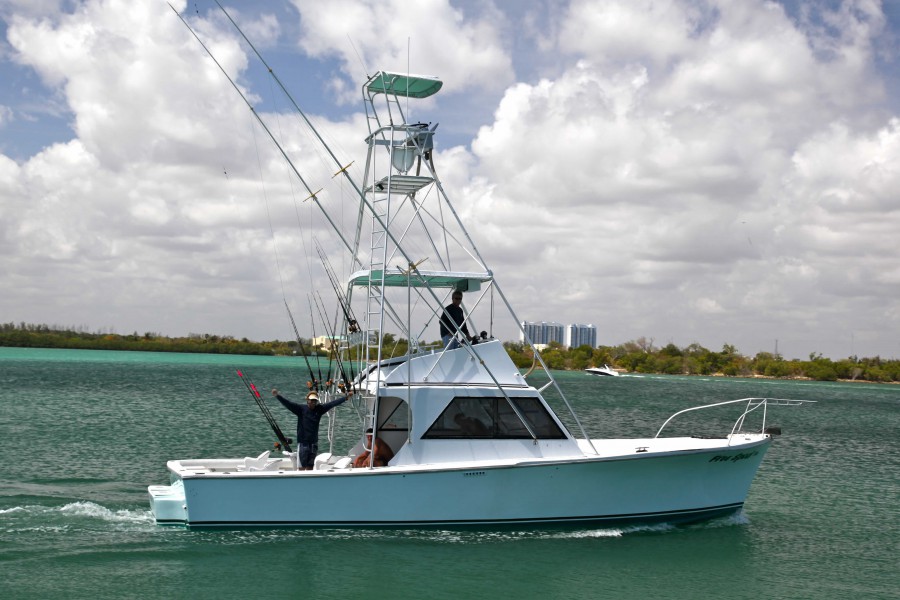 One of the most simultaneously exciting yet relaxing things to do is fishing. Enjoyed by millions of people, there is relaxed fishing involving the traditional fishing pole and then there are other variations such as free spool sport fishing. With free spool, the fishing reel has a device that allows the spool to revolve without necessarily worrying about tension on the line.
Captain Dennis Forgione is a major fan of free spool sport fishing. In fact, he commands a 43' sport fishing boat called the "Free Spool Too". Captain Dennis is a Miami native who has been sailing across the waters of South Florida for decades, fishing at Haulover Inlet. His love for fishing began when he would go on drift boats with his father Captain Frank Forgione as a kid. During his career, Dennis has received acclaim for his fishing skills, leading several anglers to IFGA world records. He also won both the Miami and Fort Lauderdale Billfish fishing tournaments.
Free Spool Sport Fishing specializes in catching many types of fish including wahoo, tuna, kingfish, amberjack, swordfish, dorado, and more. If you've never tried a sport fishing Miami experience, now is the time to discover the thrill and excitement! Call 305-582-5445 to contact Captain Dennis and schedule your fishing trip. The waters of South Florida await!