Client Spotlight: Cantor Spine Institute
Client Spotlight: Brickell.com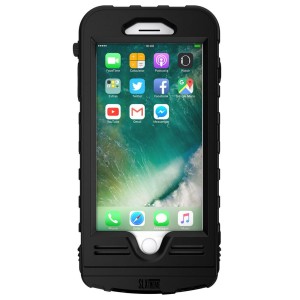 Today, we depend on our smartphones for much more than simply communicating with our family, friends, and colleagues. The latest smartphones are essentially mini computers of sorts where we can get work done on the go, manage our finances, and even keep an eye on the house while we're on vacation.
As phones evolve, they have also become much more delicate as manufacturers strive to create the thinnest and lightest devices possible. Hence, it's practically a requirement to keep a case on your phone to prevent it from nicks, scratches, or worse, a cracked screen. Our client SnowLizard is known for making rugged iPhone cases designed to withstand extreme conditions while you're on the go.
The SnowLizard SLXtreme is a powerful case for the iPhone 6/6S, 7, 7 Plus, 8 and 8 Plus. True to its name, the case is made for those who live life extreme and want something that can withstand considerable punishment. The case features a built-in monocrystalline solar panel so you can have some peace of mind on the go while freeing yourself of chargers or having to scramble for an electrical outlet. The case is dust and waterproof, capable of being submerged in up to 6.6 feet of water for thirty minutes.
Visit the Get More Xtreme page for additional information on the SnowLizard SLXtreme case.