Family and Divorce Law with Rafool, LLC
Book Your Mountain Getaway at Sage Spa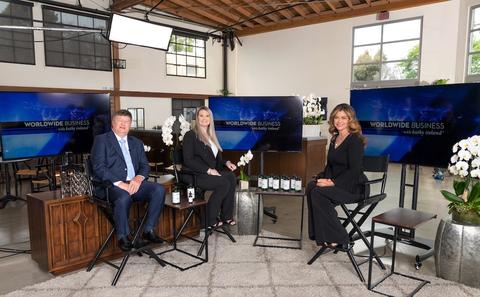 On Sunday, August 15, 2021, at 5:30 PM ET, Smart A-Z Minerals will make their debut on Worldwide Business With Kathy Ireland to discuss their newest product launch of the EZ-8 supplement. Find your local channel at https://www.foxbusiness.com/channel-finder.
Kathy Ireland is an entrepreneur, author, and host of Worldwide Business With Kathy Ireland, a show that frequently discusses the latest in business, along with exclusive interviews with some of the most innovative companies around. Kathy is also the founder and Chief Designer for Kathy ireland® Worldwide (kiWW®) and has been named a U.S. Top 10 health advocate for women by UCLA.
Smart A-Z will be discussing their EZ-8 liquid mineral supplement, which is the newest in their lineup of daily mineral supplements. EZ-8 makes it easy to get the recommended daily dose of eight different minerals. One tablespoon gives you all you need of boron, calcium, copper, iodine, idiom, magnesium, potassium, and zinc, all in one easy dose. No more carrying around eight bottles – you can have health in just one!
These minerals are important to maintain overall health in the body. Many people are not getting the proper intake in their daily diet. Liquid mineral supplements can replenish your body's supply of essential minerals and help you feel great
Smart A-Z Minerals helps customers feel their best by providing healthy and safe ionic minerals. Using only the highest quality minerals, paired with ultra-clean bottling practices, the production of their products leaves them with the best possible products. Their aim is to produce available cellular minerals with consistent accuracy in mineral levels that are both pure and clean. For more information, please visit them online.