Client Spotlight: Bozanic Law
Client Spotlight: ORIGIN PC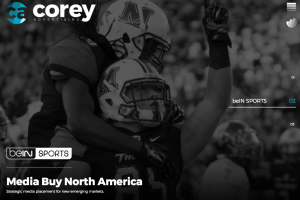 We have some exciting news to share, ladies and gentlemen! We are exceptionally proud to announce the launch of Corey Advertising, an agency specializing in sports and hospitality focused on building strategic and dynamic partnerships with a diverse array of clients.
Corey Advertising goes beyond the traditions of advertising by making it a strict priority to understand your brand, your business, and the one-of-a-kind value you bring to your customers. Once we've built this solid foundation, only then do we spearhead our thoroughly researched strategies to deliver an impactful advertising campaign at the optimum level. We incorporate the years of knowledge we have gained as Corey Consulting while building new advertising approaches to create incredible results.
We strongly believe in the importance of consistently remaining on top of new and emerging trends while using proven approaches to help our clients find their identity through advertising, branding and cutting-edge development services.
Corey Advertising services include:
Media planning
Website development
Brand development
Social media marketing
Mobile app development and marketing
Visit http://advertisecorey.com to check out the new website and be sure to visit us on Facebook. We've already got more than 13,000 likes! We're looking forward to helping your brand achieve monumental results!