The Huge Success of The Jills
Cheers! Progress Wine Group Makes Its Debut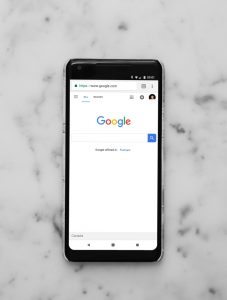 Another week, another round of updates from the almighty Google, including one that business owners will likely appreciate. Without further ado, let's see what's making the waves recently.
Countless numbers of websites showcase some of the more positive reviews they have received from customers as a means of driving business and developing a sense of trust. These reviews typically come from popular websites like Google's own Maps or the local search service Yelp. Google recently gave the okay on showing these reviews on your website, though there are some caveats to be aware of. (https://searchengineland.com/google-gives-thumbs-up-on-placing-your-local-reviews-from-yelp-google-maps-others-on-your-own-web-site-305009)
There is a strong chance the web browser you're currently reading this is on is Google Chrome. The dominant browser recently celebrated its ten year anniversary, bringing with it a new, spruced up design making it easier to identify individual tabs as well as ongoing improvements under the hood. One of these improvements you may have already noticed if you're using the new version is the omnibox (address bar) which will now deliver search results as soon as you type them in. For example, if you're seeking the definition of a word such as 'brouhaha', simply typing "define brouhaha" will show the meaning of the word without having to leave the webpage you're currently on. It's a small yet useful time saver!
Stay safe out there and we'll see you next week! As always, any questions you may have about Miami Internet marketing, we're happy to help you out!