Client Spotlight: Matrix Renovations
Client Spotlight: Easy Foods Incorporated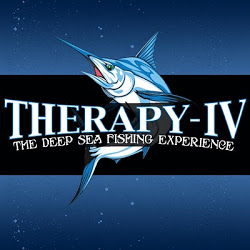 South Florida is known for its many qualities, and perhaps chief among them is its penchant for its sun and fun atmosphere. With its countless beaches, the nearness to the Atlantic Ocean, and its various bodies of water like Biscayne Bay, cities like Miami Beach continue to draw thousands, if not millions of tourists every year.
THERAPY-IV has been a Miami Beach mainstay for more than four decades. Consisting of a deep sea charter fishing boat commandeered by Captain Stan Saffan and his crew, the boat continues to be one of the "must do" activities in the barrier island. THERAPY-IV provides private as well as shared charter boat experiences and is known for being very friendly towards first timers and those who have had previous experience with deep sea fishing.
Whether you're a big game catcher or an amateur, the THERAPY-IV experience includes catching fish such as barracuda, grouper, tarpon, sailfish, wahoo, and more. For over five years, the Miami Beach deep sea charter fishing boat has received TripAdvisor's Certificate of Excellence and it is currently rated number one among all tours in Miami Beach listed on the popular travel website.
If you wish to learn more about THERAPY-IV or would like to book one of its Miami deep sea fishing experiences, please visit http://www.therapy4.com/.