Client Spotlight: Hochman & Goldin
Set Your DVR to Record Shark Tank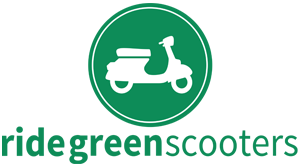 How do you get around the roadways? Most people drive around in a traditional automobile of some sort, and these are often large gas guzzling SUVs. One means of transportation that you may not see so much of yet is among the most cost effective is scooters, motor scooters to be precise. Motor scooters are where today's featured client excels.
Ride Green Scooters is a family owned and operated business based in Winter Park, Florida, not far from Orlando. In fact, it has been named the "Best Orlando Scooter Dealership" by Orlando Weekly for three years in a row. Since 2008, the dealership has specialized in 50cc, 150cc, and 250cc motor scooters from Chinese brands as well as trikes. Its exclusive brands include Jonway and Gorilla Motor Works and customers will also find scooters by other brands like Tao Tao, Peace Sports, Ice Bear, and more.
Besides selling motor scooters and trikes, Ride Green Scooters also sells electric vehicles and motorcycles. The dealership includes a service and repair department specializing in Chinese motor scooters, but its team is more than capable of handling virtually any major brand of scooter manufacturer.
To learn more about Ride Green Scooters and its Orlando scooters for sale, call 407.332.7900 or visit the showroom located at 700 West Fairbanks Avenue, Winter Park, FL 32789.