Client Spotlight: Alonso Perez Santos LLP
Client Spotlight: Basic Outfitters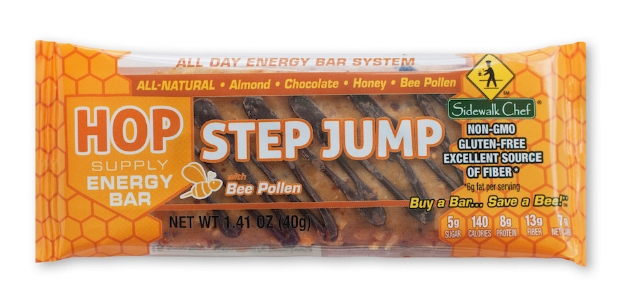 For our second client spotlight, we're very excited to present Hop Step Jump Energy Bars. These health energy bars differ from your average energy bar in that they're designed to supply, sustain, and refuel your workout using a number of healthy ingredients and superfoods like chia seeds, bee pollen, maca powder, and plenty more.
The founder of Hop Step Jump Energy Bars is Chef Shashank Agtey. Chef Shashank has numerous years of experience working as an Executive Chef, and he's even prepared meals for two Presidents. When he isn't busy cooking great meals, Chef Shashank is a health and fitness expert, working as a culinary educator focused on promoting healthier eating habits.
True to its name, there are a trio of Hop Step Jump Energy Bars that each serve a specific purpose. The Hop Bar is the perfect way to kick start your day prior to your workout or as a morning snack, great for moments when you may be feeling a tad lethargic and can use that extra "hop" in your day. The Step Bar focuses on sustaining your energy level when you're focused on a long workout or need that extra fuel for a particularly long day. The Jump Bar is a great post workout food and can also serve as a late afternoon or pre-dinner snack.
If you'd like to learn more about Hop Step Jump Energy Bars, please visit http://hopstepjumpenergybars.com/. You can purchase the bars online or at several different stores across the state of Florida.