Client Spotlight: Ouray Mountain Adventures
Client Spotlight: Nicamaka Distributors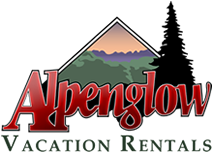 The small town of Ouray, Colorado is known for being one of the most scenic in the state. With an incredibly rich history, diverse wildlife, and majestically imposing mountains, numerous people flock to the town. Today, it remains a very popular vacation destination at practically all times of the year. During the warmer seasons, the ambiance is perfect for hiking or exploring one of the many trails via a Jeep excursion. When winter comes around, the Ouray Ice Park provides a wealth of activities to make the most of the chilly temperatures.
For those planning an extended stay in Ouray, Ouray vacation rentals remain very much in demand. One of these places offering comfortable accommodations is Alpenglow Vacation Rentals. For years, Alpenglow has provided a perfect vacation getaway for winter and summer visitors, consisting of spacious condominiums and townhomes. These rentals have one, two, or three bedrooms and are located in a prime location near the best of Ouray, including the historic Main Street.
Ready to experience the mountains and natural ambiance of Ouray? Call 888.745.8397 to learn more about our client Alpenglow and setup your vacation rental.