Client Spotlight: Therapy-IV
The Traffic Ticket Services of Hochman & Goldin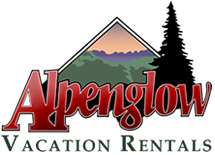 Have you ever been to Ouray, Colorado? It is commonly known as the "Switzerland of America", recognized for its soaring mountains, picturesque landscapes, and its strong skiing/ice climbing activities. Besides being home to notable places like the Ouray Ice Park, hot springs, and many historic sights, it also maintains a strong appeal among vacationers.
When it comes to Ouray vacation rentals, few places complement and enhance your stay like the condos and townhouses of Alpenglow Vacation Rentals. With getaways that are just as suited for families as they are for friends, these rentals are a great place to stay no matter the time or the season.
The new Alpenglow Vacation Rentals website has been rebuilt from scratch to feature an easy to navigate, contemporary website that spotlights the finest aspects of Ouray and Colorado through the use of grandly picturesque photos while presenting customers all of the vital information to assist them with booking their Alpenglow stay. This includes easily accessible, individual pages for each accommodation showcasing lots of pictures of each condo and townhome which can then be easily booked by clicking the Book Now button.
The redesigned Alpenglow website will look great no matter whether you're viewing it on a desktop computer, tablet, or your smartphone so that you can easily book your Ouray vacation rentals regardless of the device you're using. Visit the website today and learn more about The Sage Spa, rentals, and more. Call 866.739.4917 or 970.919.0380 for more information or to make your reservation.