Kendall Bait and Tackle Is Your One-Stop-Shop for All Things Fishing
Injured? Call James Piccolino Law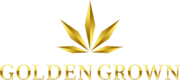 Golden Grown is a CBD product company located in the Sierra Valley in Northern California. Its mission is to provide customers with the highest quality CBD smokable Hemp flower and digestible oils. Their plants are down organically and fed with the headwaters of the feather river, each plant receiving individual care.
Legal hemp? The hemp farming act of 2018 was a proposed law that removed hemp (cannabis with less than 0.3% THC) from the Schedule I controlled substances, making it an ordinary agricultural commodity. Provisions for hemp were incorporated into the 2018 United States Farm Bill, which became law in December of 2018. All Golden Grown products are lab tested, ensuring that THC content remains at a level of less than 0.3%.
Their featured product, the CBD Nugs, are perfect for taking a break. California-grown Golden Gar will melt away stress. Featured strains of Nugs include Sids Aces, Lifter, Hawaiian Haze, Greenwave, Jack Frost, Indoor CF1, and Sour Space Candy. Other products include CBD-infused coconut oil, CBD-infused sugar, CBD-infused honey, CBD-infused Himalayan Salt that can be added to your meals, and Hempqueños, a hemp-infused eight pack from Gasto House.
Golden Grown has also recently released a salve and ointments collection, topical pain, and joint ointment that will put the spring back into your step. Relax your joint pain and sore areas with just a small amount of the Golden Grown Joint & Pain Salve, which is packaged in a 500mg CBD 4 oz jar.
Golden Grown does not use volatile extracts nor isolation to make products. Everything is artisanal, incorporating  meticulous care and craftsmanship into every step of the production process. Only heat, time, and love go into making their collections. They can infuse nearly anything with their hand-grown hemp CBD.