Discover the All-New Ouray Mountain Adventures Website
Client Spotlight: Therapy-IV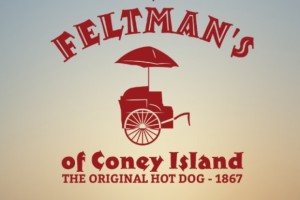 What makes a truly great hot dog? Is it the way it's prepared or perhaps the various condiments used to give it that distinct taste? Regardless of what you consider to be a great dog, arguably no one knows—or prepares—them better than Feltman's of Coney Island, a restaurant named after its founder Charles Feltman. The late Charles Feltman has the historic distinction of being the man responsible for inventing the much beloved hot dog way back in the late 1860s.
If you're unfamiliar with the deliciousness that is Feltman's, we encourage you to consider visiting its New York home if you happen to be there or if you're planning on traveling anytime soon. For the rest of us, you can at least get an idea of what Feltman's is all about by checking out the recently launched website. Learn a little more about the famous hot dog and the oodles of acclaim it's received, read up on the extensively rich history of Feltman's, or check out the Find Us page so you know exactly where to go to try Feltman's for yourself and discover why it's one of the best hot dogs you may ever experience.
Visit https://www.feltmansofconeyisland.com to explore the new website. Bon appétit!